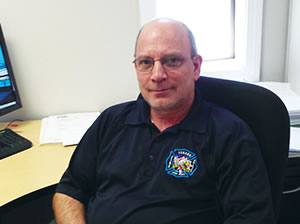 Robert Durante
WAI Member since 2015
"It is a great way to stay in touch with the many friends that have been made over the years." - Robert Durante
Q: What does your company do? A: We design and manufacture a broad range of high quality wire and cable solutions for a variety of industries.
Q: What is your role there? A: I was hired to spearhead the implementation of ISO as the Quality Assurance Manager. In today's changing times, my role is more of a business management data analyst helping to track business management trends.
Q: What do you like best about your position? A: That I am like a teacher and help by imparting some of my years of experience. We have a great team here and it gives me the freedom to monitor our quality business systems. James Monroe is a great place to work and one of the few places where all the employees are a priority.
Q: How does your company remain competitive? A: We have a very small minimum quantity for orders which in turn keeps our customers coming back. We strive to make sure the customer is getting what they need. All customers are important to us. With the increase in awareness of quality systems over the years we are able to be more cost effective. Also, we are more technological than we were 40 years ago, which allows us to deal on a global scale at a faster pace with information at the touch of a few keys.