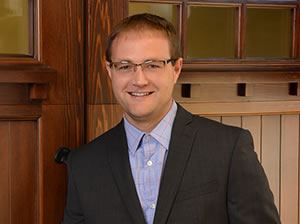 Randy Marttinen
WAI Member since 2016
"WAI provides an opportunity for our company to learn and to network through events and the magazine subscription which is important to our success with wire being a primary product in our manufacturing process." - Randy Marttinen
Q: What does your company do? A: Industrial Door Company manufactures steel springs, primarily serving the overhead garage door industry with a focus on torsion and extension springs. We are celebrating our 41st year in business and serve customers across North and South America, Europe, and the Middle East.
Q: What is your role there? A: I am the director of supply chain so I manage the supply chain group with responsibility in sourcing, logistics, vendor relations, and materials.
Q: What do you like best about your position? A: The most rewarding part of my position is enhancing business relationships with internal and external customers and vendors. In addition, providing springs for companies across the globe and sourcing materials both domestically and internationally provides an opportunity to experience the diversity and cultural differences between people/nations; and is a fascinating aspect of manufacturing in the 21st century, which is very rewarding to experience first hand traveling to various countries.
Q: How has your industry most changed? A: In the 41 years in business our industry has primarily changed with consolidation in the industry among manufacturers. This has changed the landscape in how we sell to and source within the industry. The players are much larger with more at stake with each customer and the vendor pool has also consolidated with a reliance on fewer supply partners.
Q: How does your company remain competitive? A: As a company the space we compete in is uber competitive, so managing costs and enhancing relationships with our customers and vendors are contributing factors to us remaining competitive in the years to come.